Enjoy some time off
Thank you to everyone who enjoyed receiving our end of the year Email update. One mistake I made when WinPatrol became a popular and serious product was not providing an Opt-In email list. Since SPAM is such a dirty word I failed to realize how many of you would actually want to keep in contact for more than just software updates. This was a year with many changes and more to come. I've created an Email list you can Opt-Into and Opt-Out at any time..

Special thanks to everyone participating in Task Catcher 2 testing and those helping to kickstart 2015 by finding our Donation button. ;)
Promise: You'll never see a checkbox to prevent a toolbar or other unwanted software from being installed by BillP Studios.
Corporate Identity Opens the Back Door
Using real data is dangerous. In less than 15 minutes I was able to find information about "former" Target CEO Gregg Steinhafel. His mother's maiden name was Schreindl. He graduated from Homestead High School. His first job was at Steinhafel's Furniture and he attends Wayzata Community Church. Born in Milwaukee, Steinhafel graduated from Carroll University in 1977 and earned an MBA from Northwestern University two years later. I could say more but for the safety of his wife and three children I'll stop here.
Does your About page include personal details about your company officers and board members?
Learn more about BlueHat Hacking
If Target had requested a BlueHat Hacker Report, they would have been warned. When a high school kid gained access to Sarah Palin's email he wasn't a computer genius. He just looked up the answers to the security questions used by Yahoo. Even though that was way back in 2008 this method has continued to grow as the number one way to steal personal data.

The sale of our WinPatrol program has opened up many new opportunities. Our focus continues to be on ways to keep your computer secure and expand the ways we can protect your digital imagery One of the first projects will be enhancements of our Task Catcher program. Task Catcher fans have been patient and will be pleased with the wide range of new features.


I've been somewhat vague on BillP Studios's new BlueHat evaluations but given recent historic events it may be time to share some of our methodology.
Based on the timeline of events there was no reason for North Korea's B121 unit to attack Sony.for any of the reasons given to the International press. I will present more details and my original thesis early next week.

Click for more info





Lady passed away on August 20th 2014 surrounded by a loving family. I also regret acknowledging we lost our graphic artist Maria to breast cancer. Maria and her company Iconia was well respected and created all the graphics for WinPatrol, Task Catcher and even current Blue Hat logo.
Amazon Students
FREE Two-Day Shipping for College Students
Life and Times of BillP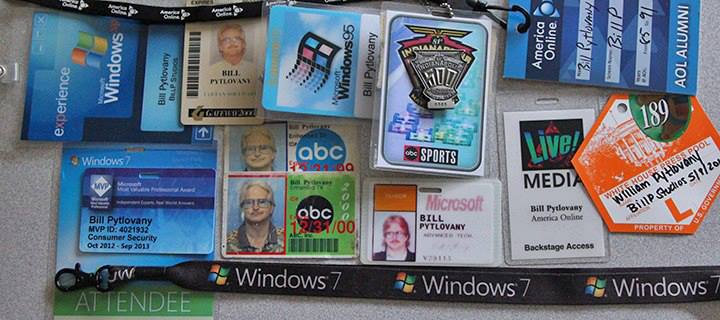 BillP is best known for creating the WinPatrol, the first app using the predictive behavior to detect unwanted, potentially dangerous changes. A product consultant BillP provided key technologies for America Online, ABC/Disney Internet Group, Epson America, Gateway Computers, MTV, CBS News and Microsoft.